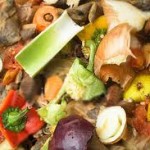 While food waste is typically discussed as a moral issue of poor distribution, and quite rightfully so, there's one concept that seems to make people listen: money.
In terms of food, the wasteful behavior of consumers and retailers results in enormous economic losses. FAO estimates that avoidable food waste in the US alone, yearly exceeds a staggering 55 million metric tonnes, nearly 29% of annual production.
As consumers we've become spoiled with a broad selection of meat, cheese, and vegetables, imported from around the world. Let us consider the food waste resulting from an attempt to satisfy consumer's expectations of variety, shapes, colors, and freshness of groceries – not only does it lead to wasted calories, but a much thinner wallet as well.
While food waste in developing countries stems from spoilage due to poor storage and infrastructure, food waste in the industrialized world is linked mostly to retail and consumer refuse.
There is another aspect to consider when discussing the economics of food waste as well. Along with economic consequences, decomposing food in landfills and, more importantly, the transport of municipal solid waste (where food waste is the single largest component) entail a large environmental impact.
Households in the UK waste 8.3 million metric tonnes of food and drink each year, valued at least $18.6 billion and responsible for about 3% of the UK's domestic greenhouse gas emissions. To use the agricultural sector in the US as an example, producing food and getting it from farm to fork eats up 10% of the national energy budget, consumes 50% of US land and swallows an incredible 80% of US freshwater consumption. The amount of resources that goes into this process is enormous and has a profound impact on both the environment and the economy which is why the most disturbing number yet is this; 40% of the food produced in the US goes uneaten.
If you can stomach the ethical side of that problem, the $165 billion lost every year in the US alone might be a better point of persuasion that this is a system in dire need of restructuring.
So what solutions do we have?
Many cities subsidize local composters, and as food waste makes up on average 70-90% of household waste, turning it into nutrient-rich dirt and eliminating the need for transportation of garbage is a great first step. You'll get a beautiful garden with free fertilizer, the satisfaction of reducing your environmental impact, and often a discounted curbside pickup deal as less garbage needs removal from your household.
As pointed out, food waste poses a large economic cost on consumers and retailers. If quantified correctly, this could provide a unique incentive to simultaneously mitigate emissions and save money through waste reduction. Policy options include increasing fees per bag of garbage that needs picking up and further subsidize equipment and courses on how to compost. Most importantly, however, is reducing consumption and improving planning of meals and shopping so as not to end up having to throw out food that has gone bad.
Reducing consumption by just 15% will feed 25 million Americans in a time where one in six Americans lack a secure supply of food to their tables.
On a global scale, there are about 868 million people who are considered undernourished. This is not the time to waste resources. So let's address an issue that brings people together regardless of nationality, beliefs, or socio-economic levels, the one thing we all have in common; food.