Companies with vehicle fleets can benefit a lot from implementing green fleet management solutions.
Typically these solutions result in cost savings from reducing fuel consumption, optimising route planning and improving vehicle maintenance. Not surprisingly, things that are good for business are typically good for the environment – this is where green fleet management comes in.
Green fleet management practices involve three types of solution categories that have financial and environmental benefits for a company.
In this article we discuss each solution category – fleet planning, driver efficiency and vehicle efficiency – and outline particular solutions under each category.
Fleet Planning
Basic route planning
Planning your routes or deliveries can result in significant fuel savings. Zoning geographic areas and assigning these zones to particular routes is an efficient and cheap way to plan deliveries. You may want to use Google map when planning your routes. Google map has advanced options that will help you with your route planning or we recommend checking out MyRouteOnline's awesome multiple stop route planner.
Invest in Sat Navigation systems for your vehicles
Satellite navigation will help prevent drivers getting lost and consuming unnecessary fuel. Decide which vehicles or routes would benefit from satellite navigation. Visit your nearest electronic retail store for prices. Online options are usually cheaper.
Driver Efficiency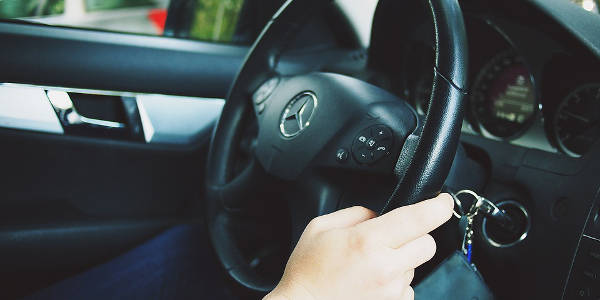 Ensure drivers maintain vehicles regularly
A rota should be drawn up to ensure drivers regularly inspect tyre pressures and tread conditions as well as carry out bonnet checks to top-up with oil/water/anti-freeze.
Implement green fleet management policy and ensure driver's are familiar with principles
A fleet management policy should help you strategically define how you want to run your fleet from the routes you drive, the drivers you employee, the vehicles you purchase and the duty of care for both driver and vehicle
Conduct driver safety and efficiency training
Training drivers will reduce road safety risks, lower insurance costs and improve overall fleet performance. Emphasis should be on careful driving which avoids harsh acceleration and heavy breaking and promotes better anticipation of the road ahead
Vehicle Efficiency
Invest in Telematics (fleet GPS tracking) systems
Telematics is the use of highly sophisticated technology to transmit information to and from a vehicle. This information is then processed to enhance the vehicles performance and monitor its location. Decide which telematics system would be suitable for your company by contacting suppliers
Ensure vehicle is properly maintained
Service, maintenance and repair should happen at least annually. The vehicle should have an up-to-date service record. This will ensure that the vehicle is running efficiently and safely.
Improve type of fuel used
There are many different types of fuel available. If you are using diesel you should consider introducing a biodiesel mix. Alternatively in petrol vehicles you could retrofit LPG. Note: Biodiesel may invalidate your vehicle guarantee (Check with your vehicle manufacturer. Also, biodiesel is best used when you have your own diesel bunker for fuel storage. LPG requires a larger space and access to filling stations
Improve choice of vehicle
When purchasing or leasing new vehicles ensure that whole-life costs including fuel are taken into account. The emissions profile, fuel consumption and engine efficiency should be considered.
A green fleet is an efficient fleet. If you have many vehicles in your fleet you will probably find that your largest environmental impact from a carbon footprinting perspective is transport.
Taking green fleet management measures, such as the ones above, will help you reduce costs and reduce your carbon footprint.
The solutions outlined above can be implemented on even small fleets of a couple of vehicles. In our experience a well managed green fleet can save 10-15% in fuel and maintenance costs.